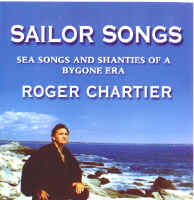 $13.95 + free shipping within USA
Sailor Songs
Explore the musical history of sailors and whalers and men and women whose lives were tied to the sea.
These songs and sea shanties are a musical looking glass into the past.

Life was sometimes very different than it is now, and this is evident in the sea shanty lyrics.

There is over an hour of music - 21 songs. One is a song that I wrote about the whaling ship Essex and how they all ate their mates. 
Oh well, they were hungry!

You might play it for your friends and family as background for a  maritime or nautical  theme party! 
Sailing Away
There are some pirate songs on this 22 song cd that, covers a wide variety of styles.

You'll also hear folk, pop, reggae, island music, a song sung in Spanish and a very interesting instrumental. 

Sea shanties by Roger Chartier and  17 are originals.

About the others, 4 are old traditional songs and one is written by my pal Leo Dumas.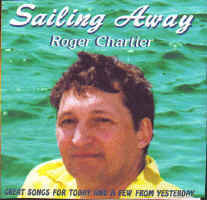 $13.95 + free shipping within USA